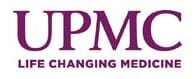 7/21/2017
PITTSBURGH, July 21, 2017
– UPMC and
Butler Health System
(BHS) have formed a joint venture for obstetric and gynecological care that will provide patients in the Butler region coordinated, high-quality care with greater access to the latest UPMC research and clinical advances without leaving their community.

Under the joint venture agreement, BHS and UPMC have acquired Advanced OB/GYN Associates, which is comprised of five doctors: Ronald Cypher, M.D., Patricia Arnett, D.O., Rosalyn Miller, D.O., Emily Curtin, M.D., and Marydonna Ravasio, D.O., as well as three physician assistants and two midwives. The practice name, "Advanced OB/GYN Associates" will remain unchanged. The physicians, physician assistants and midwives, as well as the patients of Advanced OB/GYN Associates will have access to UPMC experts. Consultations for high-risk obstetrics, cancer, infertility and ultrasounds will continue to be provided at the current office on 901 E. Brady Street in Butler, Pa.

"We are excited about this collaboration. The exceptional group of physicians and their staff at Advanced OB/GYN Associates now will have the support of two strong organizations—BHS and UPMC—to ensure the continuation of the outstanding care they have been providing their patients for years," said Robert Edwards, M.D., chair of the department of obstetrics, gynecology and reproductive services at UPMC.

"BHS has a long-standing history of supporting the patients and physicians of Advanced OB/GYN Associates," said Jana Panther, director of marketing and public relations at BHS. "Women's care is a focus of the organization both locally and regionally, and we are pleased to work together with UPMC and the practice in this new capacity."

"We are thrilled to enter into a joint venture with UPMC, which has one of the finest women's hospitals in the world, and Butler Health System, our hometown hospital. We will continue to offer personalized, compassionate care as we have the past 33 years," said Ronald Cypher, MD, lead physician of Advanced OB/GYN Associates.

The practice will remain at its current locations in Butler, on Ehrman Road in Cranberry Township, and on Innovation Drive in Slippery Rock. A new office at 647 N. Broad Street Ext. in Grove City opened June 1. The practice accepts UPMC-supported insurance plans and all insurances accepted by Butler Health System, including Highmark.