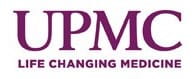 5/3/2017
WHAT:
Magee-Womens Hospital of UPMC
is celebrating "Star Wars Day" with a nursery photoshoot of newborns sporting handmade Yoda caps. The caps were knitted by the Magee Volunteer Knitters, a group of local women who gather each month in the Magee lobby to knit, socialize and give back to the community.
WHEN: 10 a.m., Thursday, May 4
WHERE: Magee-Womens Hospital of UPMC, 300 Halket Street, Pittsburgh, 15213
Note to Media: To cover this event, prearrangements must be made by contacting Amy Charley at 412-738-3511 or CharleyA@upmc.edu. A media relations representative will meet you in the lobby at 10 a.m. sharp, and escort you to the secure unit.