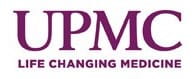 2/28/2018
WHAT:
People with
Crohn's disease
and
ulcerative colitis
(also known as Inflammatory Bowel Disease, or IBD) and their loved ones are invited to an educational discussion to learn about caring for their health. IBD is an inflammatory disease that damages the digestive tract, most commonly the intestines. Special lectures will address cutting edge disease treatments and pain management, as well as tips for managing the disease at work, at college and in new life experiences.
All are welcome to attend this free program. Registration is required. Please RSVP to
Tinyurl.com/IBDUNITE.
WHY: Approximately 1.5 million people in the U.S. have IBD, with more than 30,000 new patients diagnosed each year. Most patients experience pain and related digestive issues, and some require surgery.
WHO: The educational track for adult patients will be held in the morning, and a track for young adults (ages 15 to 25) and their parents will occur in the afternoon.
Adult session highlights:
• IBD Overview and the Latest News about treatment advancements (9:05 a.m.)
• Breakout group sessions (10:10 a.m.). Attendees may choose from the following:
Diet and Nutrition: Practicalities and Pointers
The Mind-Gut Connection, Hypnosis and Finding Relief
Medication Safety and Side Effects
Ostomy Information and Patient Care
Intimacy and Fertility Sheila Ramgopal
Young adult session highlights:
• IBD Overview and Transitions to Adult IBD Care (12:55 p.m.)
• Young Adult Panel (1:15 p.m.)
• Breakout group sessions (2 p.m.). Attendees may choose from the following:
Diet & Nutrition: From Home Eating to Cafeteria & Restaurant Eating
The Brain-Gut Connection: Using Your Mind to Relax Your Body
Transitions: What to Expect from an Adult GI and the Importance of Medicine Compliance
Social Aspects & Discussion
WHEN: 8:30 a.m. to 2:30 p.m., Saturday, March 24
Adult session: 8:30 a.m. to 12:30 p.m.
Young adult session: 12:45 p.m. to 3:30 p.m.
WHERE:
UPMC Presbyterian
, Scaife Conference Center, 11th Floor, 3550 Terrace St., Pittsburgh, 15261.
Note to Media:
To cover this event, prearrangements must be made by contacting Madison Brunner at
BrunnerM@upmc.edu
or 412-335-6038.