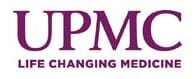 9/11/2017
Community Leadership Award Announced to Support Local First Responder Organizations
HARRISBURG, Pa., Sept. 11, 2017
–
UPMC Pinnacle
celebrated its partnership with UPMC (University of Pittsburgh Medical Center) and honored first responders today during a ceremony at the UPMC Pinnacle Community Osteopathic campus.
UPMC Pinnacle and UPMC leaders, physicians and employees joined together to unveil the new UPMC brand and naming to attendees. The new naming structure for the eight hospital campuses is as follows:
• UPMC Pinnacle Carlisle
• UPMC Pinnacle Community Osteopathic
• UPMC Pinnacle Hanover
• UPMC Pinnacle Harrisburg
• UPMC Pinnacle Lititz
• UPMC Pinnacle Lancaster
• UPMC Pinnacle Memorial
• UPMC Pinnacle West Shore
"This is an exciting day for PinnacleHealth — it is a new chapter in our more than 100-year history of serving the people of central Pennsylvania. Through this partnership, we are helping ensure that our communities have access to the latest treatments and most innovative tools, as well as leading physicians and providers," stated Philip W. Guarneschelli, FACHE, president and CEO, UPMC Pinnacle.
With this affiliation, UPMC will direct approximately $1.5 billion to UPMC Pinnacle's inpatient and outpatient campuses, including its recently added hospitals, to expand and enhance needed services; upgrade facilities, infrastructure and information technology; recruit both primary care and specialty physicians; and advance clinical research and education.
"We welcome Pinnacle to the UPMC system, where we have an extraordinary track record of successful affiliations, all of which have resulted in significant investment and growth in advanced specialty care, primary care and community services accessible locally," stated Jeffrey A. Romoff, president and CEO of UPMC.
"We are excited about the potential for UPMC Pinnacle and our shared plans to make UPMC Pinnacle our regional hub in central Pennsylvania," said Dr. Steven Shapiro, executive vice president, chief medical and scientific officer, UPMC, and president – Health Services Division, UPMC. "Together we will advance quality health care here in central Pennsylvania by combining Pinnacle's excellence and strength with UPMC's expertise and innovative resources to benefit all of the communities of this region."
UPMC is recognized for its clinical expertise as one of only 20 hospitals nationwide included on the annual U.S. News & World Report "Best Hospitals" Honor Roll. A top quality clinical care provider and cutting-edge academic medical center, UPMC ranks fifth in research grants with the University of Pittsburgh from the National Institutes of Health and offers one of the largest medical education programs with 1,800 residents and fellows. UPMC's Insurance Services Division has 3.2 million members and is the largest medical insurer in western Pennsylvania.
UPMC Pinnacle Honors First Responders and Announces Community Leadership Award
UPMC Pinnacle commemorated our community's first responders with a certificate of appreciation and announced a Community Leadership Award offering non-profit, 9-1-1 responder organizations in the 10-county UPMC Pinnacle service area the opportunity to be awarded $2,500 to support their efforts in improving the quality of life for our citizens. One organization from each of the following counties, Dauphin, Cumberland, Perry, York, Lancaster, Lebanon, Juniata, Franklin, Adams and Snyder, will be chosen based on nominations submitted at
pinnaclehealth.org/firstresponders
.
"Today we honor those whose actions to rescue, support and care for those in need epitomize the word brave. We are pleased to celebrate our partnerships with local first responders who make a difference every day," stated John Hickey, chair, Board of Directors, UPMC Pinnacle. "We hope that this community leadership award helps them in their tireless efforts to serve our communities."