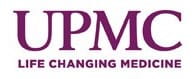 7/3/2017
WHAT:
The University of Pittsburgh Dorothy P. & Richard P. Simmons Center for Interstitial Lung Disease at UPMC
and local advocate Tami Rippy are hosting the 7th Annual Violet Rippy 5K Walk/Run. The event hopes to increase local awareness of pulmonary fibrosis (PF), a deadly disease that scars the lungs and claims as many lives each year as breast cancer.
In 2016, more than 600 walked or ran to raise awareness and funds in hopes of finding a cure for PF. More than $175,000 has been raised through this event over the last six years.
WHY: All proceeds of the event will benefit the Simmons Center in an effort to find better treatments and a cure for the disease. Idiopathic pulmonary fibrosis is a progressive, life-limiting lung disease that affects approximately 128,000 newly diagnosed individuals in the United States annually. Many Americans have been diagnosed with PF, and in most cases, there is no known cause for the disease. Tami Rippy founded the Violet Rippy 5K in 2011 in memory of her mother who passed away from the disease in 2009.
WHEN: Saturday, July 15, 2017
• Registration begins at 7:30 a.m.; walk/run starts, 9 a.m.
WHERE: North Shore Riverfront Park, Heinz Field in front of Gate A (at landing near river)