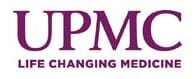 5/20/2016
"It is a pleasure to recognize the dedicated work of some of our distinguished alumni," said
Donald S. Burke, M.D.
, Pitt Public Health dean and UPMC-Jonas Salk chair of global health. "Each in varying stages of their careers, these alumni represent the outstanding performance in public health teaching, research and community service that we all strive to achieve."
• 
Mehran Massoudi, Ph.D., M.P.H.
, Class of 1992 and 1993, will receive the
Distinguished Alumni Award
for Practice in recognition of his extensive contributions to improving the application of research to training the public health workforce. Dr. Massoudi is a captain in the
U.S. Public Health Service
, and is the branch chief for the Applied Research and Translation Branch and director of the Prevention Research Centers program at the
U.S. Centers for Disease Control and Prevention
(CDC). Beyond his regularly assigned duties, he has completed five international deployments for the CDC and the
World Health Organization
.
• 
Susan A. Slaugenhaupt, Ph.D., M.S.
, Class of 1988 and 1991, will receive the Distinguished Alumni Award for Research in recognition of her work focusing on two neurological disorders—familial dysautonomia and mucolipidosis type IV—as well as the common disorder mitral valve prolapse. Her discoveries have resulted in the successful implementation of population screenings and the identification of genes responsible for all three disorders. She is the Elizabeth Riley and Dan E. Smith Jr.
Massachusetts General Hospital
Research Scholar and spearheads several educational and research initiatives at Mass General.
• 
Janice Dorman, Ph.D., M.S.Hyg.
, Class of 1981 and 1983, will receive the Distinguished Alumni Award for Teaching and Dissemination in recognition of her work teaching graduate and undergraduate courses for 29 years, primarily in molecular epidemiology and genetics. She also teaches nursing students and has taught courses at the
University of Michigan
, in Buenos Aires and in Beijing. Dr. Dorman is a professor of health promotion and development at
Pitt's School of Nursing
and holds secondary appointments at Pitt Public Health.
• Michael Blackwood, M.P.H., Class of 1980, will receive the Margaret F. Gloninger Service Award for his significant service to his community. Mr. Blackwood served as president and chief executive officer of Gateway Health Plan in Pittsburgh for nearly 14 years. Upon his retirement in 2013, he immediately created Blackwood Healthcare Consulting LLC to help health care organizations use models of care that reduce costs and increase quality. He also has assisted local foundations, hospitals and social service agencies to succeed under the Affordable Care Act.
• 
Rashida R. Dorsey, Ph.D.
, Class of 2006, will receive the Early Career Excellence Award for her leadership in demographic data collection standards, data coordination and data collection strategy at the federal level, as well as data development on racial and ethnic minorities and other vulnerable populations, minority health and disparities—including developing, monitoring and evaluating strategic plans for racial/ethnic populations. She serves as director of data policy within the Office of the Assistant Secretary for Planning and Evaluation in the
U.S. Department of Health and Human Services
and also serves as a senior advisor on minority health and health disparities.
Four alumni—
Andrew Althouse, Ph.D.
, Class of 2013;
Gwendolyn Haile Cattledge, Ph.D.
, Class of 1989;
Mary H. Huynh, Ph.D.
, Class of 2003; and
Christina Louise Wilds, Dr.P.H., M.P.H.
, Class of 1977 and 2006—will be inducted into
Delta Omega
, an honorary society that recognizes merit and encourages further excellence in, and devotion to, public health work.