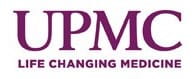 5/18/2018
New Program Starting in May Allows UPMC Pinnacle to Treat More Neurology Patients
HARRISBURG, Pa., May 15, 2018
–
UPMC Pinnacle
today announced that its central Pennsylvania patients will be able to see neurologists from UPMC Neurology in Pittsburgh via telemedicine technology starting this month. Using state-of-the-art, two-way audio and videoconferencing technology, central Pennsylvania patients will be treated for stroke, multiple sclerosis (MS), and other acute neurology conditions on a regular basis.
"Without leaving the area, this is a unique opportunity for our neurology patients to get ongoing care from additional neurologists with experience ranging from life-saving intervention for severe brain trauma to skillful management of neurological illnesses," said
Rhunelle C. Murray, M.D., M.H.A.
, medical director for neurology at UPMC Pinnacle. "We look forward to seeing and helping new patients in central Pennsylvania."
UPMC Neurology
specialists will examine the patient via two-way cameras and digital monitoring tools, and share test results and medical records with an advanced practice clinician in the room with the patient. In this interactive environment, patients get to see and talk to the doctors just as if they were in the same room. The telemedicine services will be available at the
UPMC Pinnacle Bloom Outpatient Center
, located at its UPMC Pinnacle Community Osteopathic Campus in Harrisburg.
In addition to bringing extra expertise to the area, this new program will allow UPMC Pinnacle to offer its neurology services to more patients, including patients with multiple sclerosis who are seeking a new provider. UPMC's neurology specialists will be available to treat patients for a wide range of neurological disorders, including brain and spinal cord traumas, chronic headaches and migraines, dementia, stroke, movement disorders, multiple sclerosis, Parkinson's disease and more.
UPMC Pinnacle established a telemedicine program in 2012. The PinnacleHealth Telestroke Network gives stroke patients at community hospitals outside the Harrisburg area 24/7 access to the lifesaving expertise of UPMC Pinnacle's acute stroke experts. Telemedicine services continue to grow nationally. HIMSS Analytics expects that about 53 percent of hospitals will be using telemedicine technologies by 2020.1